The city is looking for developers for the hospital site and a parcel of land next to Switchyard Park. Also, next year's Farmers' Market and what's between the mayor and commissioners regarding the convention center expansion.
On this week's installment of Ask The Mayor, Bloomington Mayor John Hamilton addresses these issues and more. Listen to the full conversation with Indiana Newsdesk anchor Joe Hren by clicking on the play button above, or read some of the questions and answers below. A portion of this segment airs 6:45 and 8:45 a.m. Wednesday on WFIU.
This conversation has been edited for clarity and conciseness.
Hren: The deadline for developers to submit a 'request for information' is Thursday for the hospital site reuse plan. Any submissions so far?
Hamilton: Well we're getting questions from numbers of firms from around the country actually. This will be a big year for the reuse of this wonderful opportunity. We expect we'll get a few (by deadline) and then in 2020 we'll be announcing who the partner will be and that will kick off a bunch of public engagement.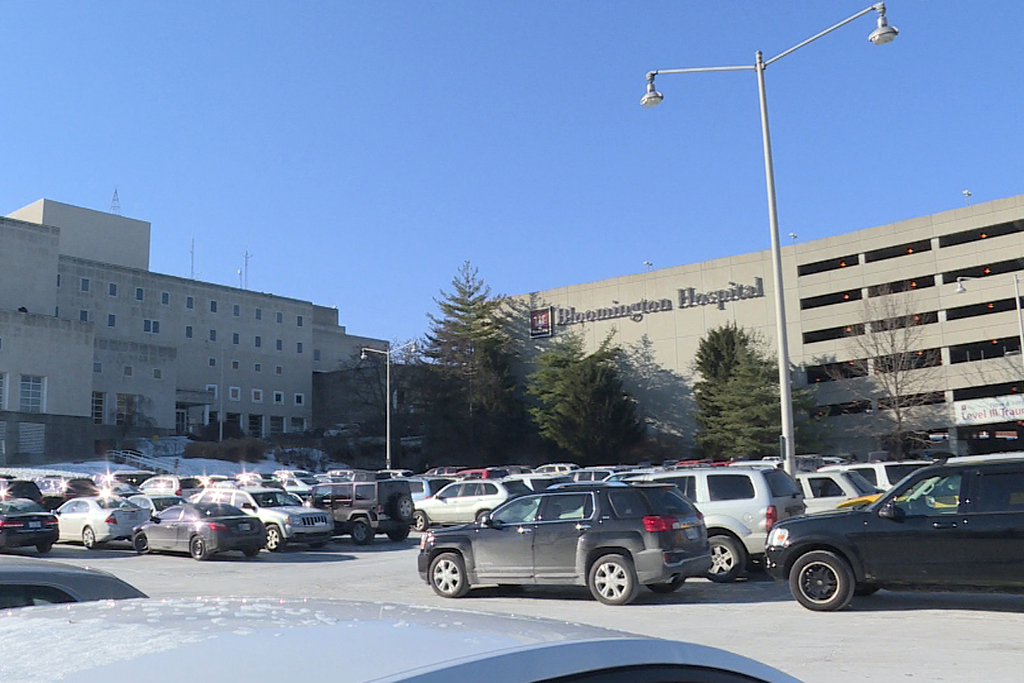 Hren: The city is also looking for a developer of a mix use site plan where Night Moves is now next to Switchyard Park. That deadline was a couple weeks ago.
Hamilton: We had numbers of requests, we're looking for a partner who can redo that site with a private investment. We have a new beautiful park, we want to look at what can develop around it so more people can live at the park and enjoy the park. The redevelopment commission owns the land, so they'll run that process, but those all are at public meetings to find the right partner.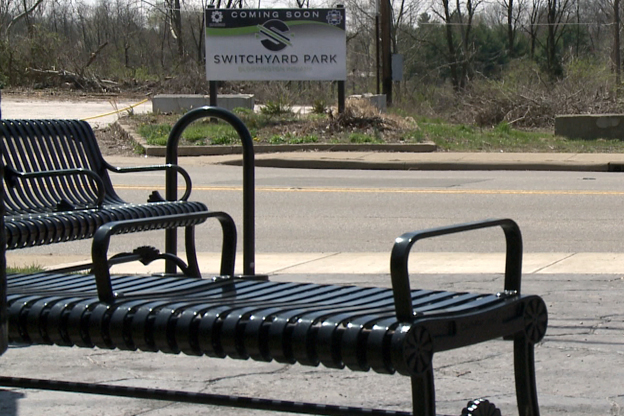 Hren: Progress is finally being made on the convention center expansion. It sounds like a CIB will be formed between the city and county, that board will oversee the design and operation of the convention center. And $6 million is approved for design, once the CIB is approved?
Hamilton: Phase three, a critical phase, is design it and build it. That's probably a three year phase and now, I think, getting ready to kick that phase off. It's taken a few months and been frustrating to watch. We still have details to work out on the Capital Improvement Board. It's kind of like a merger. We're merging money, land, management. So in the first quarter of 2020 we should really see some activity.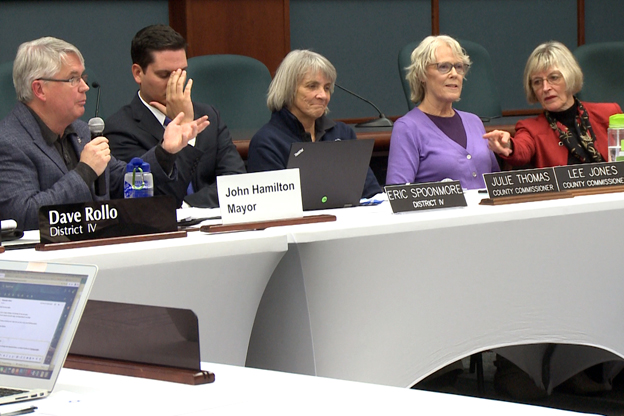 Hren: It really seems at the last few meetings there is a sense of distrust, or distance between you and the commissioners. I believe during a meeting councilmember Volan referred to the elephant in the room - what does this impasse stem from? Is there a feud of sorts?
Hamilton: No, I mean, it's interesting hearing about the people talking about the convention center 25 years ago, we forget it. But there were a lot of complications and stress when a hundred different people had to sign on to a project, so it's complicated. I have a responsibility to city funding that's coming through here what we think it's going to be used well. The county has historically operated the convention center so this is a shift for them. But we collaborate everyday, from the streets department to the animal welfare department to the building departments.
Two different entities have to figure out the details or a marriage you can say, who's properties is going where and who's going to do the dishes and who's going to take the trash out and who's going to put the kids to bed. We've got to work out a lot of those details. But we'll get there.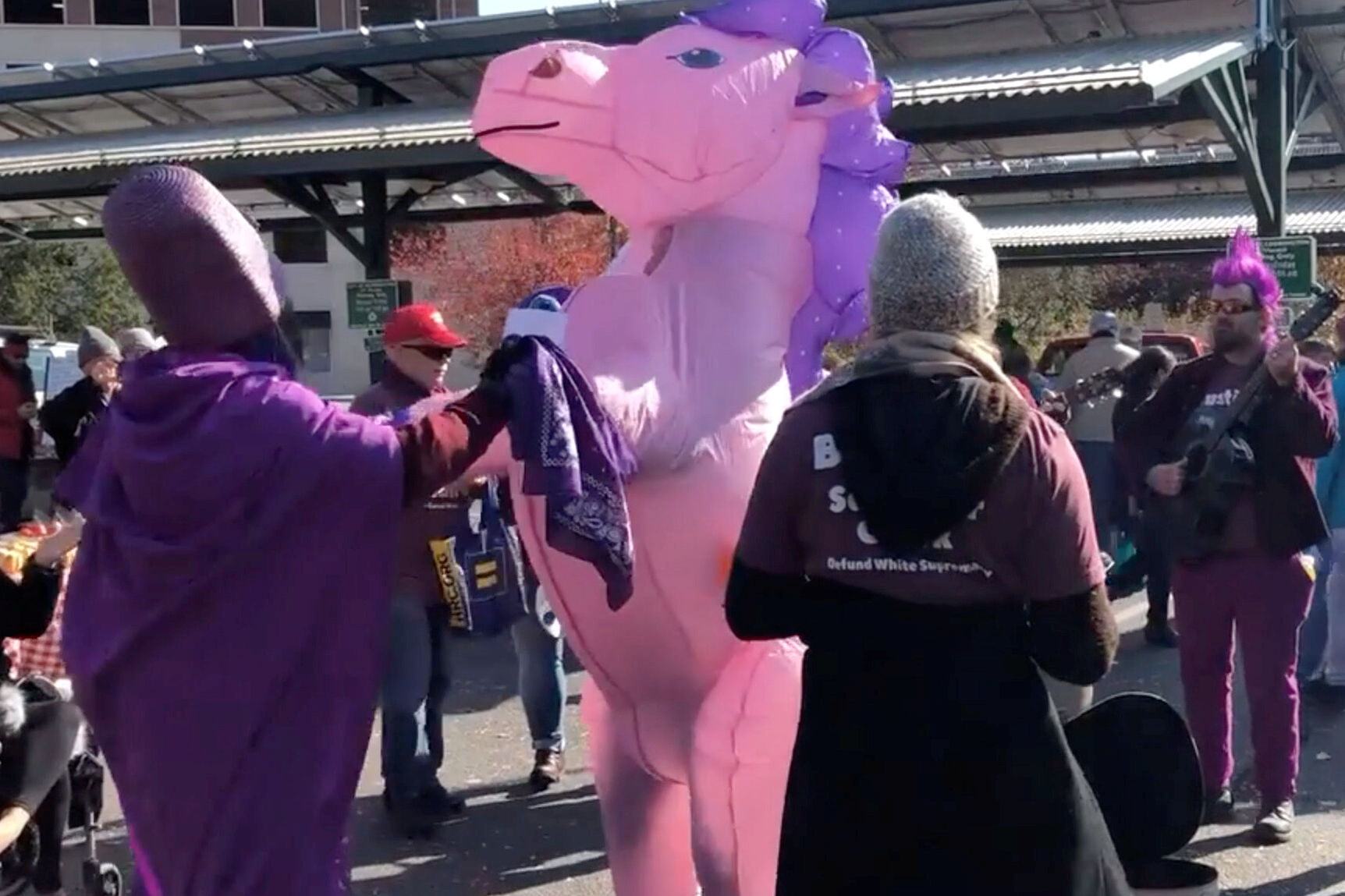 Hren: Ongoing discussions on how next year's Farmers' Market should be run center on privatization or that the city can control hate speech as long as it's done across the board. How should this move forward?
Hamilton: We had lower attendance at the market this year due to stress and protests and difficulties. We will spend the next few weeks continuing to listen, privatization has been considered. I don't lean toward privatization. This is a major public venue, it's a major place where the community comes together, it's a symbol in a lot of ways for Bloomington. But I know there are people that feel that symbol has been damaged. I hope we can restore it to how it has been.
Ultimately, the decision is made by the parks board. Early in January we expect them to have recommendations in front of them from me and the parks department to what to do going forward.
I think what that professor is saying in controlling speech, you have to do it in a neutral way. You can't favor one type of speech over another. Government doesn't get to pick which speech we like. We can do things called time, manor, and space restrictions where we can say in the market proper we don't allow signs for example. We just have to apply that to everyone with signs.