Two downtown parking garages are moving forward, disputes between police and the city over a union contract continue, and a partnership will bring a new pilot senior center to Bloomington.
On this week's installment of Ask The Mayor, Bloomington Mayor John Hamilton addresses these issues and more. Listen to the full conversation with Indiana Newsdesk anchor Joe Hren by clicking on the play button above, or read some of the questions and answers below. A portion of this segment airs 6:45 and 8:45 a.m. Wednesday on WFIU.
This conversation has been edited for clarity and conciseness.
Hren: Let's start with last week's primary election and as of now, how the face of city council changed?
Hamilton: Well it reminds you of why we have an election. That even with a low turn-out, change happens and people's campaigns matter. When I was elected, I was kind of an outsider to the power that be, and I think this election when you have four new council members out of nine, I think there's a little signal that people want to keep seeing change happen.
I'm told it's more than we've had since the early 90's so it's been quite a while. Pretty substantial change. All the candidates are pretty impressive people.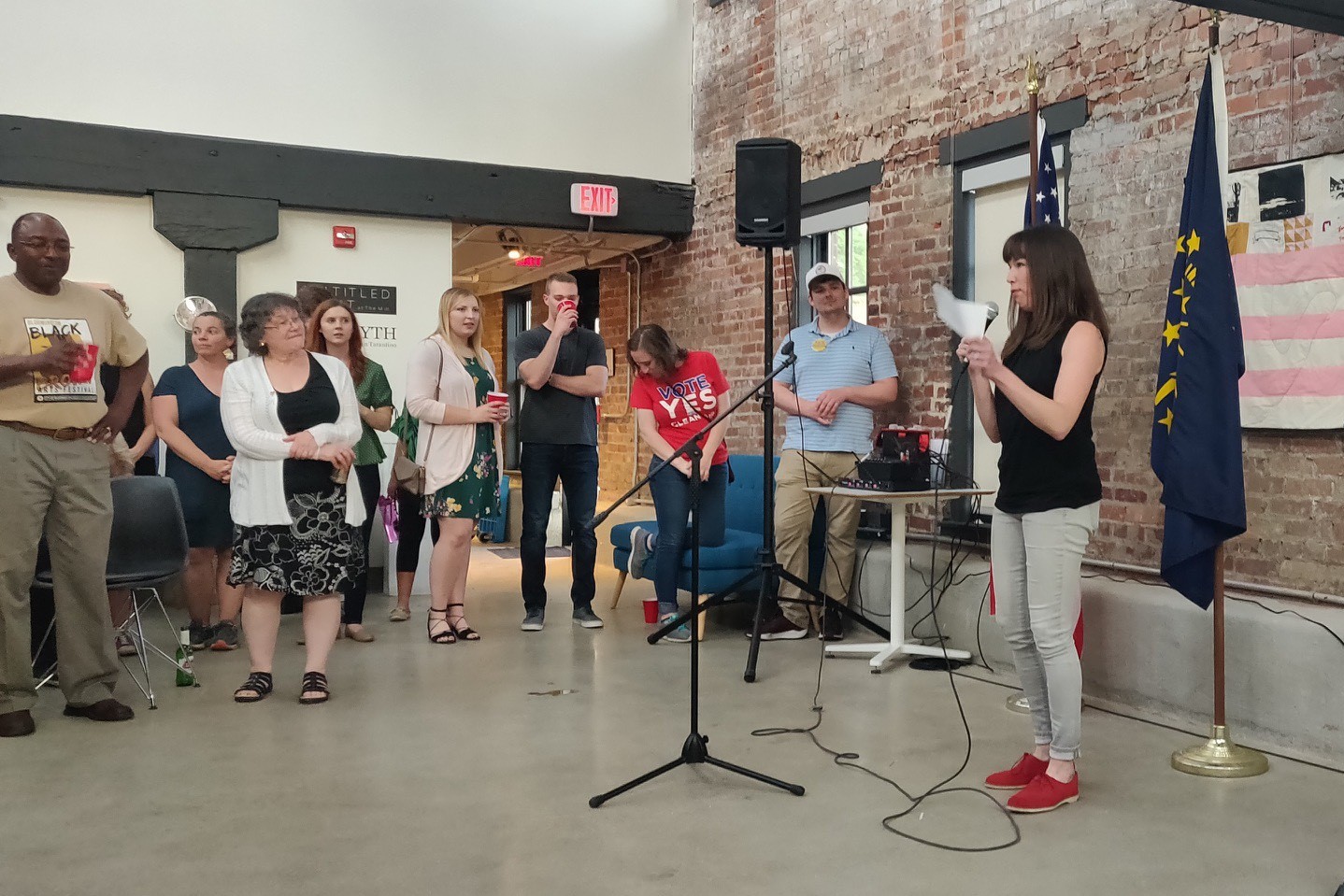 Hren: I wanted to get your take on the long time downtown marketing firm Hanapin that's leaving downtown due to the lack of parking. Parking has been on debate for some time, with some saying it's suffocating business and others saying it's hurting the environment. How do you please both sides?
Hamilton: I sometimes say we're a 'both' 'and' community, not an 'either' 'or' community and we have to live in the world we live in. I'm deeply committed to climate change and responding to that, that's the right thing to do and we'll continue to do that. On the other hand, part of sustainability is jobs and the economy. It's really important that our downtown core which has developed over generations and decades of hard work, that we keep that a vibrant place. 
That does require in the world we live in, a way to manage cars. The report from Hanapin is a reality shot that says look, they're a young company, they believe in climate change, but they have a lot of people who live too far to walk so they need parking. So I think they're both true.
Hren: We had a few listener questions, so let's get to them:
Anthony: Receiving the grant for an electric transit bus last year was a great thing. I am just curious as to when we might see the arrival of the new electric bus?
Hamilton: Busses take a long time to build. I don't think it will even arrive this year. This will be our first one, we have to redo our electric system at the bus station where they're housed overnight, so I think 2020 we'll see the first one. We're trying both electric and compressed natural gas busses, we have to figure out which is the right way to go. 
Ryne: Will street lights will be added to the busy bypass now that the hospital is there? Also no lights were planned on the first Bloomington exit overpass bridge headed south on I-69 – can the city make the state accountable for that?
Hamilton: I don't know, but I know there's a lot of planning on the connections on the bypass. I try to talk to the state on I-69 sometimes, they don't always agree with us. But I'm happy to check into that. That's basically all federal and state highway determinations, but we can make our views known.
Stephen: Is there anything with the gigabit Internet drive for Bloomington?
Hamilton: Well, I don't have any news, we continue to work on that. I do continue to believe as I had for several years that digital infrastructure is very important for our future. It's complicated, and we're still working on it.
David: In recent years Bloomington has witnessed a huge surge in luxury, so-called "market based" housing construction. At roughly the same time period the university has embarked on a capital improvements type program including the construction of student housing.  Does the mayor consider this narrowly focused solution to a perceived housing shortage justified given the glaring lack of affordable and subsidized housing and how does he account for the continued persistence of this imbalance in addressing housing needs in Bloomington?
Hamilton: Affordable housing is a big challenge. One is you just increase supply, then you lower the pressure on units and lower the prices in general. Two you have special programs to make affordability happen. The large student complexes are a large piece of that puzzle. This is not a problem that you solve, it's a problem that you treat and improve year by year. 
We recently announced eight Switchyard Apartments and hopefully eight more in round two on land donated by the city. We have a partnership with Habitat for Humanity we'll be announcing very shortly to improve home ownership opportunities for low income families.
Affordable housing ranges from chronically homeless people to two income working families who still can't make ends meet and everything in between and all those efforts and strategies are going to keep going.