Legislation making its way through the General Assembly could make it easier for juvenile offenders to end up serving time in adult prisons. 
House Bill 1369 would abolish the law requiring anyone in the state of Indiana to obtain a concealed carry permit.  Critics of the bill say the if the bill passes it would create a new crime for minors caught carrying a handgun.
"Their offense would be called unlawful possession, and it's for the most part, it's a class A misdemeanor to begin with, but there are some factors which raise it to a level five felony," said Joel Wieneke of the Indiana Public Defender's Council.
If a minor is caught with a handgun while being accused of committing another crime, he or she could face felony gun charges.
Exceptions for possessing a handgun at home or at a firing range are not carved out in the current version of the bill.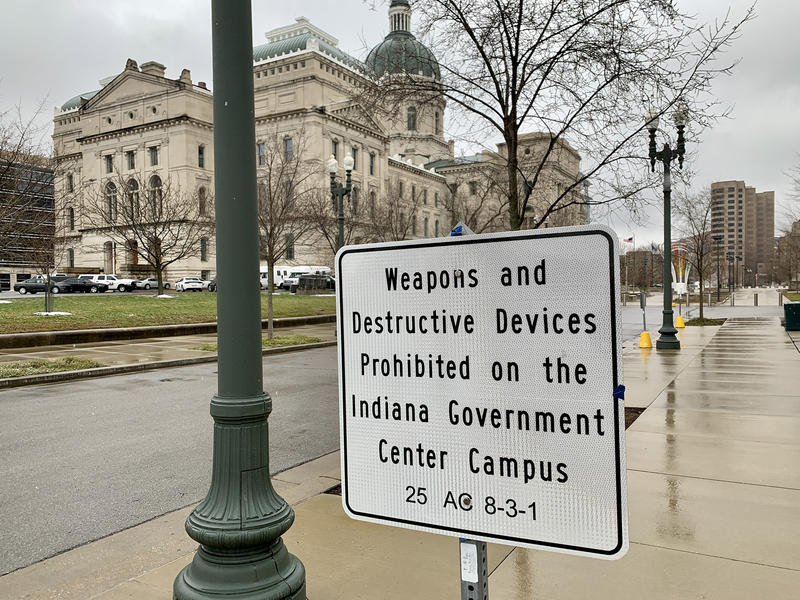 "These children are living in the exact same neighborhoods, or, you know, dealing with very concerning circumstances," Wieneke said. "They feel like they are not being protected by the adults in their neighborhood, and sometimes will resort to accessing firearms in order to protect themselves," he added.
Wieneke is also worried about another bill the legislature is debating that would require certain crimes juveniles are charged with be automatically tried in adult court. 
One provision extends the statute of limitations on child molestation. 
A child who may have committed the crime at the age of 14, could be charged in adult court after he or she turns 18. 
"Just an example, a 14-year-old boy and a 13-year-old girlfriend, and that's the dividing line for child molesters, the age between 13 and 14, so that 14-year-old boy and the 13-year-old girlfriend engage in conduct that would be fondling," Wieneke said.
Groups that work with troubled youths are also worried about the proposed bills. Indianapolis based V.O.I.C.E.S. focuses on crime prevention, intervention, and mental health.
"Since we have started day reporting, we've started on was 400 students, and two-thirds of them had a gun charge," Brandon Randall said.
Randall oversees the day reporting program at V.O.I.C.E.S which helps students build life skills and earn their G.E.D.
"The criminal justice system and even other systems like education. These systems were built to benefit White people, they were not, they were not created to benefit people of color," Randall said.
Wieneke and Randall agree that allowing more juvenile crimes to be directly filed into adult court will hurt Black and Brown youth more than their White counterparts. 
In October of 2019, the Indiana Criminal Justice Institute surveyed 139 juveniles under adult court supervision. 112 of them were direct filed cases and 27 were "waived" meaning a juvenile court passed the case along to an adult court. 
Black juveniles comprised 66 percent of the direct filed cases, compared to 29 percent of White defendants. 
Black juveniles made up 70 percent of the waivers to adult court, compared to 19 percent of White defendants. 
"I don't think it's making this world safer by using this direct file concept and pushing these kids directly into the court without taking a look at the individual circumstance of each case," said Wieneke.
Some House Democrats who voted for these bills in February without knowing the details say they know regret their votes. Some of them are working with the Republican majority to amend the bills they get final approval.