There are only a handful of locations east of the Mississippi that qualify for Dark Sky Designation. These locations are noted for having world class views of nighttime stars and little to no light pollution.
Sections of the Hoosier National Forest, in south central Indiana might just qualify as one of those places. Engineers like Bryce Himebaugh, a professor in the Engineering department at Indiana University, are trying to make it happen. 
Searching For Dark Skies
Himebaugh and his former student David Gutsch are running around the Hoosier National Forest holding up little electronic devices.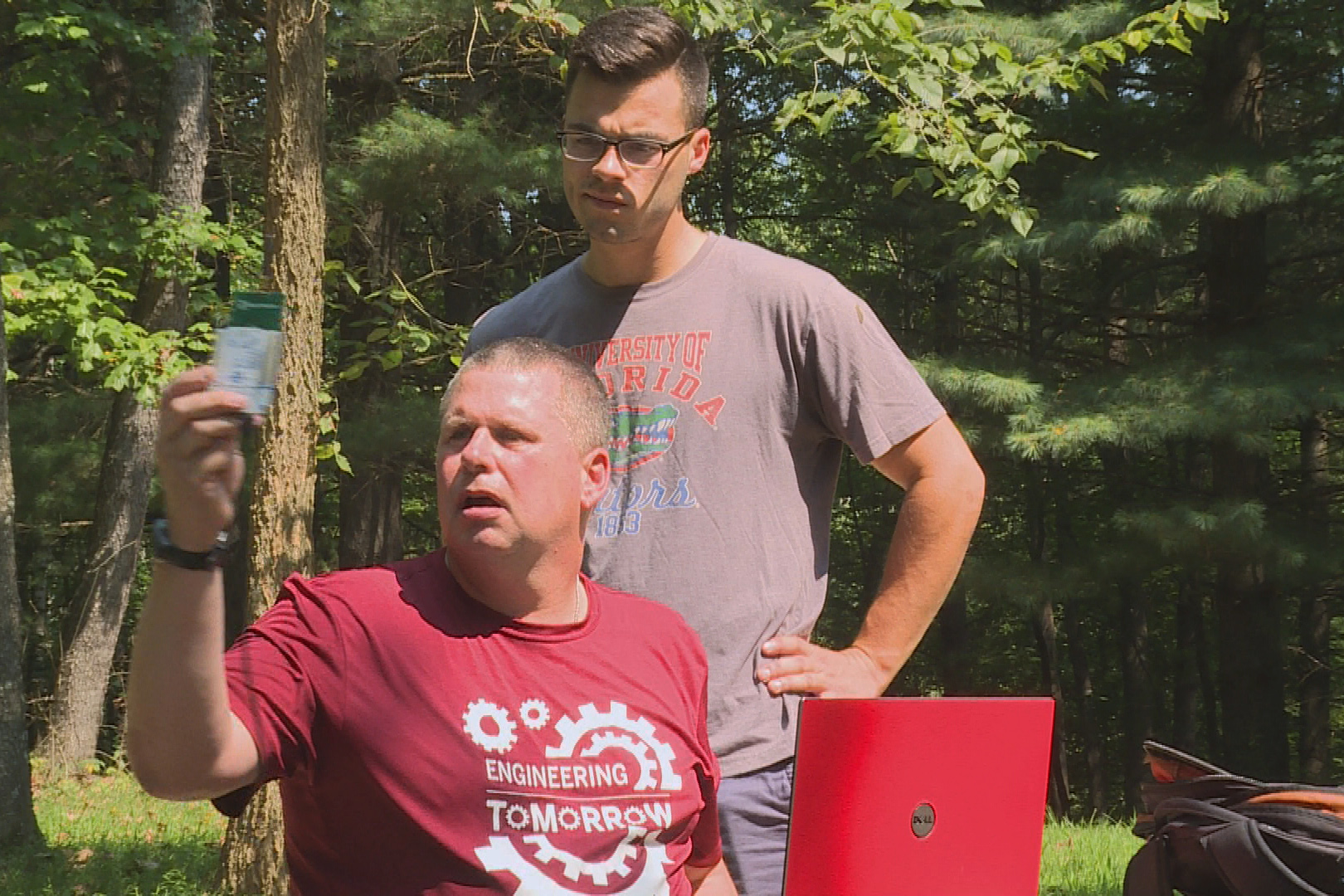 Their efforts are part of a high tech approach to get answers to a simple question: how dark is it in the Hoosier National Forest? 
"In the Midwest and eastern united states, truly dark skies are a really rare asset anymore because there are so many more people than there are in the western United States," says Mike Chaveas, Forest Supervisor. 
They reached out to Indiana University for help to try and achieve Dark Sky status for the forest.
To gain the designation the area needs to be monitored regularly with light meters to determine the average amount of light pollution.
Measuring Light
In the past this has been done manually, with people heading out into the woods at night, sensors in hand, to gather data. But Himebaugh has a better idea.
"So something like this, this is a unihedron kind of the standard tool and we looked at this and said, well maybe we can build a device that can take these reading on an ongoing basis," Himebaugh says. "You just leave this out in the field."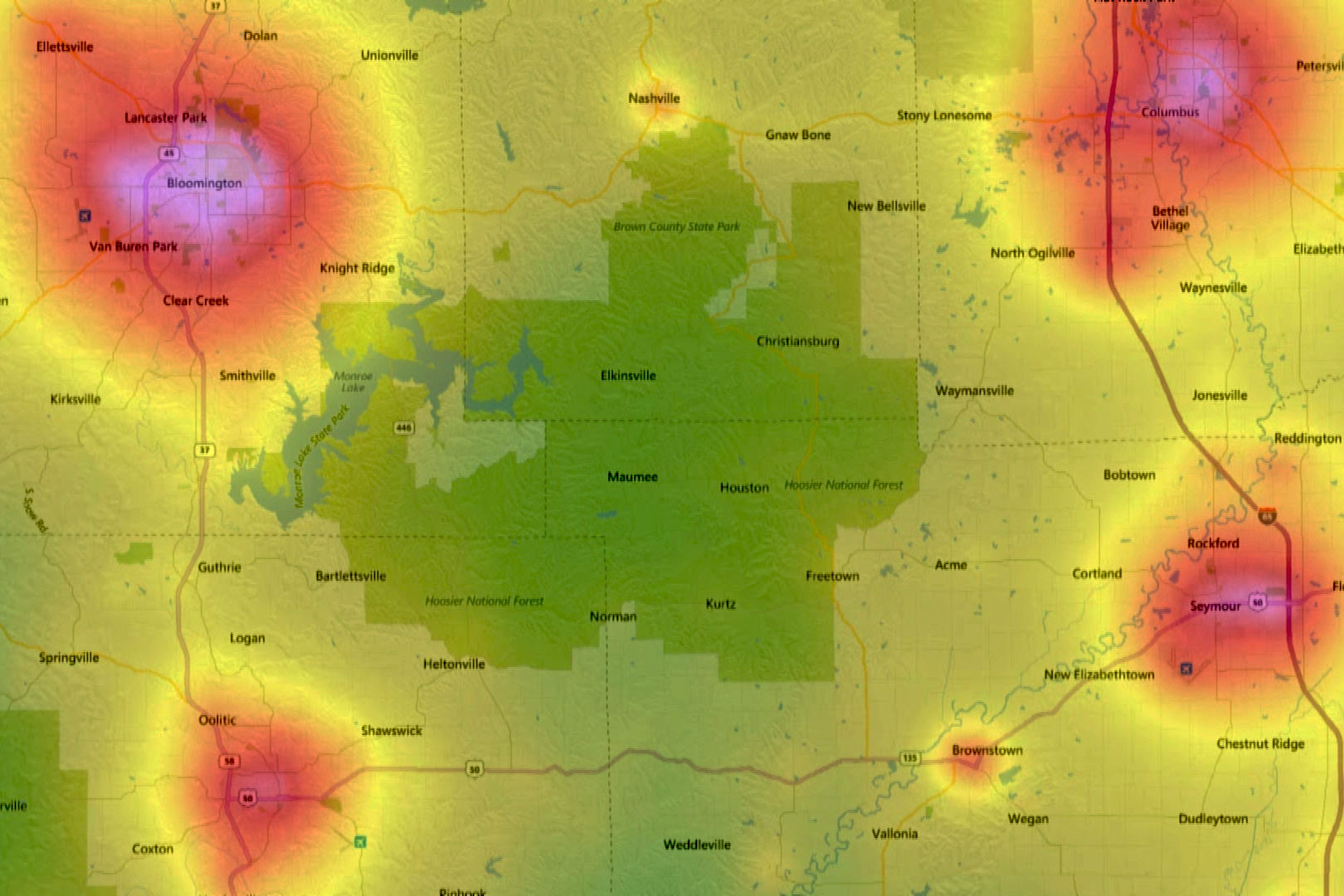 He and his team are putting light sensors out in the Hoosier National Forest. They're rigging the sensors with technology that can beam a signal back to a device that puts all that information on a server that the forest service can access by simply going to a web site.
If the system works, the forest service will have to do very little to get the data it needs for Dark Skies Designation.
"It requires no interaction on their part to get this data," Himebaugh says. "What they see is this data is available to them."
But first, they have to work out some kinks. 
Building A Smart Forest
Gutch says to remotely collect the signals from the light sensors, they're using equipment that wasn't necessarily intended for a dense forest.
"So its supposed to be able to work for five miles, but it was kind of designed for urban areas," he says.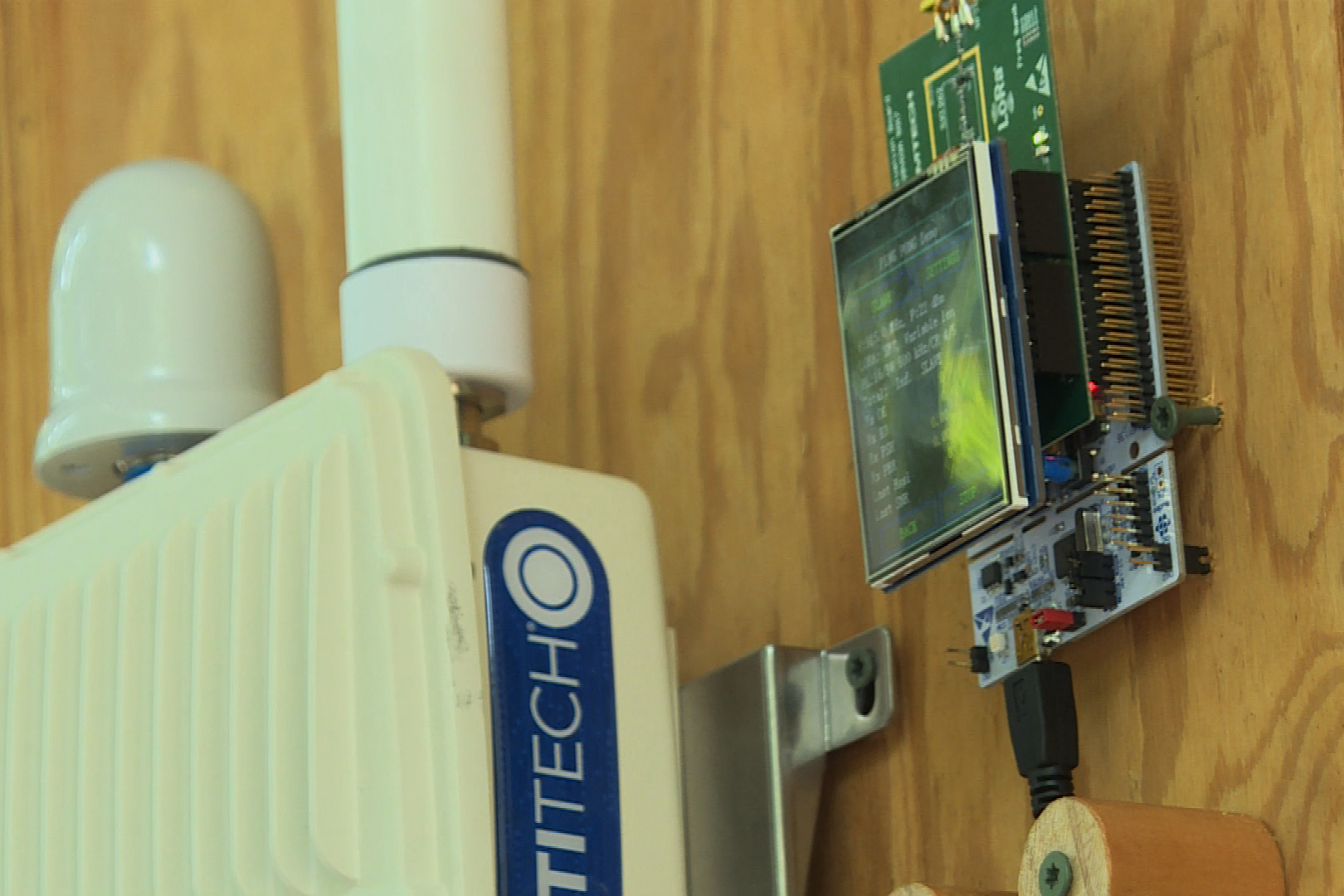 Much of the technology was meant to be part of what's called the "Internet of Things." Think of devices like a smart fridge, or even a fit bit.
These things are made by the millions, they're widely available, and they are very inexpensive. 
That's made doing research a lot cheaper, but it can present problems. The devices Himebuagh is using are supposed to send a signal about five miles, but right now they are going less than a mile.
"What we're trying to understand is that because of the foliage that's out, because of the leaves, is it because we don't have a clear line of sight and we need to make sure this access point is up higher?" Himebaugh says.
Gutsch says he enjoys this kind of troubleshooting. He graduated last year, but he wasn't ready to quit working on this project.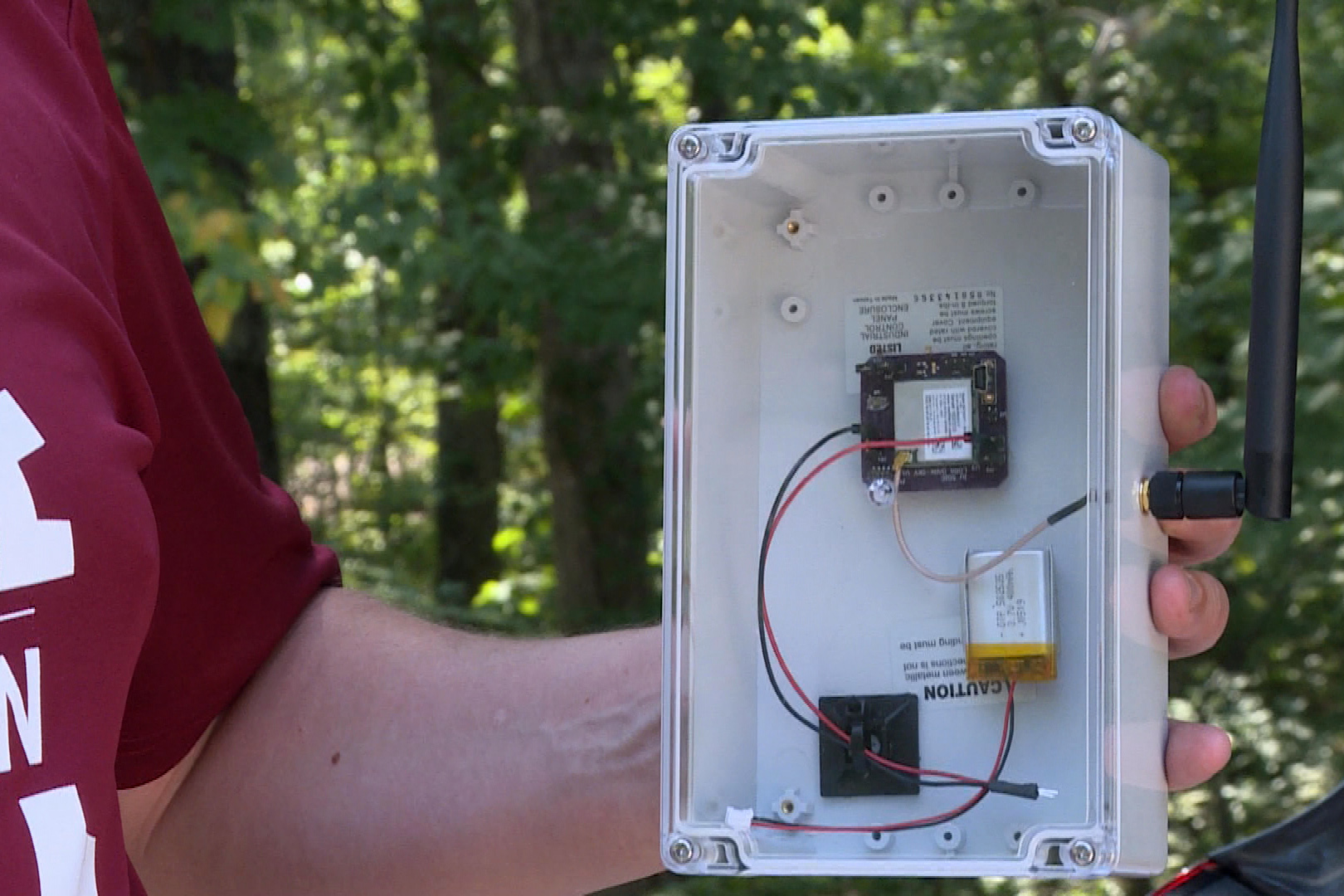 "I wanted to stick around with Bryce," he says. "So that I can continue learning how those systems work so I can have a better, more rounded understanding of how that technology works so I can build it on my own."
With real deadlines, real constraints, and really disappointed clients if the product doesn't measure up, Himebaugh says this sort of hands on work is invaluable to students who want to become engineers.
But its also valuable to the people they work with. Chaveas says the partnership with Himebaugh is the only way they could gather the data needed for Dark Sky Designation.
Himebaugh still hasn't worked out all the issues, but he hopes to get the technology up and working soon enough to be taking measurements this fall.
He says if they don't, they have a foolproof backup technology using Bluetooth to get the data from the light sensors. But that will mean a lot more trekking through the woods for him and his students.