Isaiah Smith has been skateboarding since he was 10 years old. He loves to practice tricks and different maneuvers.
But it's not easy to find a place to skate that's both safe and legal.
"It's really not easy when you get in trouble for doing the thing that you don't, you know it's just a sport,  and it's just something you've always had a passion for, " Smith says. "There's really no reason to get in trouble for it."
Isaiah's mom Colleen supports his passion. She says it helps him stay active and it's taught him to take on new challenges.
But there's only one street in Nashville where skateboarding is legal and it's not allowed on any school property. So Colleen has to drive Isaiah to the nearest skate park, which is about an hour from their home. 
"Isaiah has been asking me to build a skate park for years and I just kind of said, 'I'll just drive you to Bloomington'," she says. "But then a couple years ago he came to me and he said, 'I want to build a skate park'."
With the help of the Brown County Enrichment for Teens Association, Isaiah is leading the effort to raise $50,000 to build a new teen recreation park in Nashville.
The group is nearly halfway to its goal. There have been lots of individual donations and last month they got a huge boost from the Tony Hawk Foundation. The skater's charitable group pledged $5,000.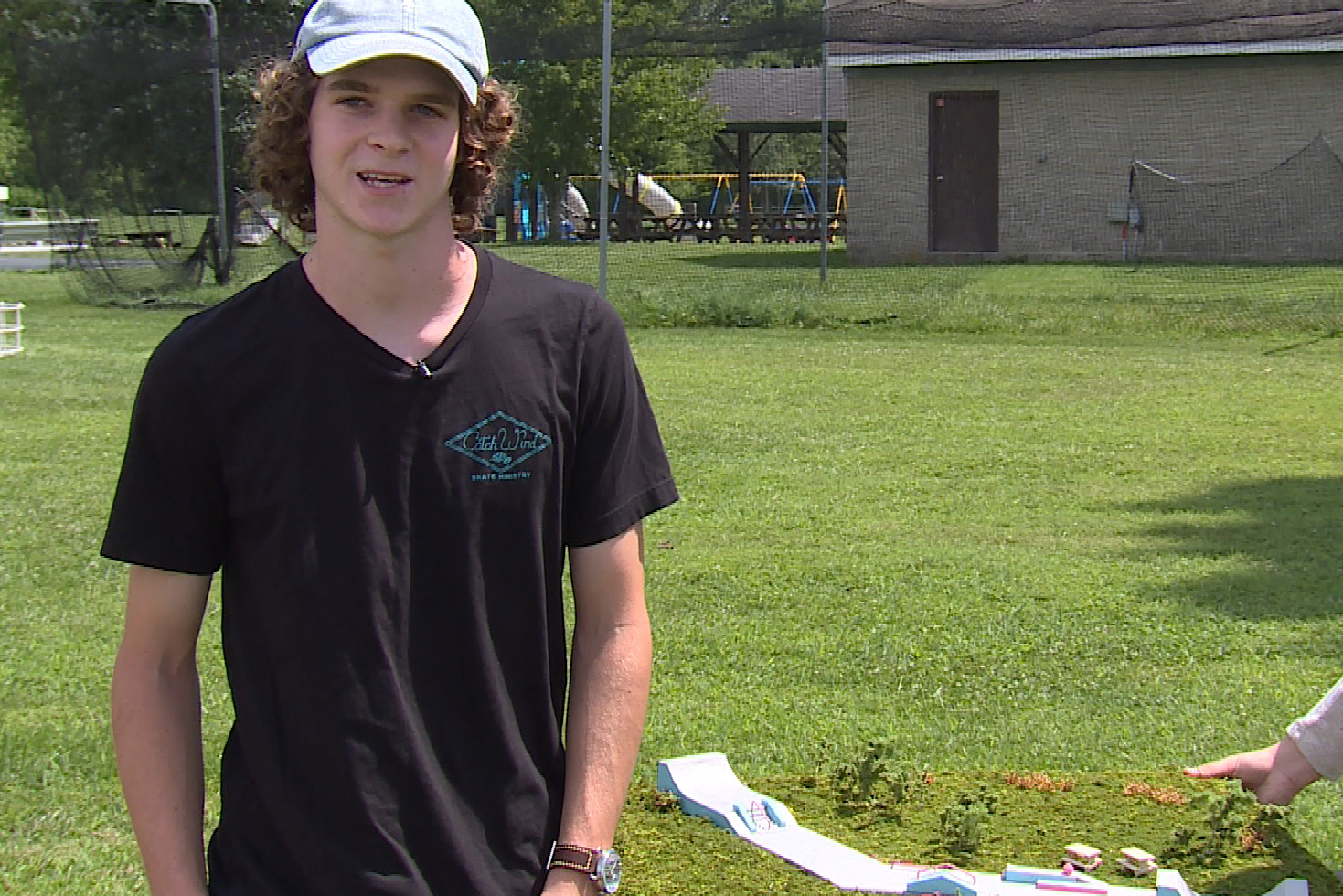 Colleen says it feels like the whole community is rallying together.
"We were at the fair last week, and even last year, and people would come up to us and say we've been asking for this for years," she says.
Plans for the "street –style" park include a mini ramp, a ga-ga dodgeball pit as well as picnic tables and tire swings. The location is slated for Deer Run Park in Nashville.
For now, parents like Colleen are just hoping to keep their kids safe until they can have a place to call their own.
"Now there's really no place except county roads to skateboard that's legal, and the county roads are just too dangerous," she says. "So it's important to have a safe place for them."