Posts tagged Dixie Highway
February 27, 2012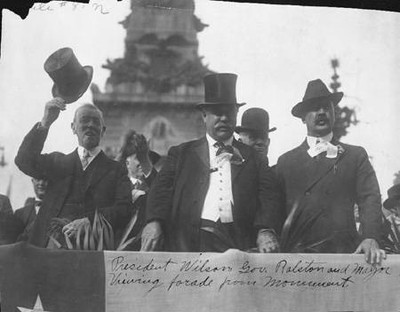 A Centenary Celebration "In Keeping With The Dignity Of The State"
Two groups in particular saw a golden opportunity in Indiana's centennial celebration: conservationists and the good roads movement.
May 18, 2009
Spinning dreams out of two wheels
Two staples of twentieth-century American culture share a common progenitor. Ironically, the father of the Indy 500--and Miami Beach--rolled in on two wheels.