Posts tagged copperheads
July 1, 2013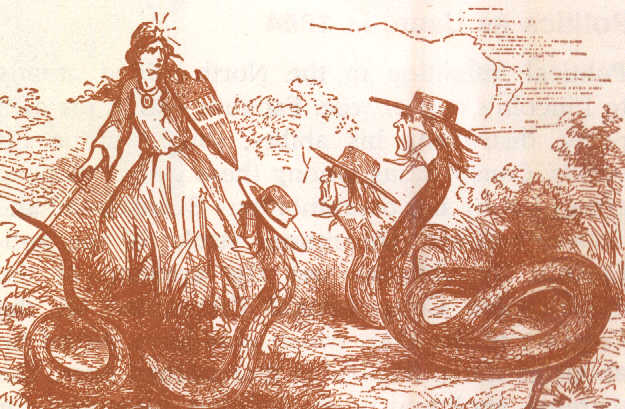 Traitors To The Union? Democrats In Civil War-Era Indiana
During the Civil War, Indiana Republicans continually worried that many Hoosier Democrats were conspiring with the South to overthrow the state government.
January 30, 2012
Golden Circle, Dark Plot
Historians concur that there were many Southern sympathizers in Indiana. Whether they were plotting the violent overthrow of the state government is unclear.