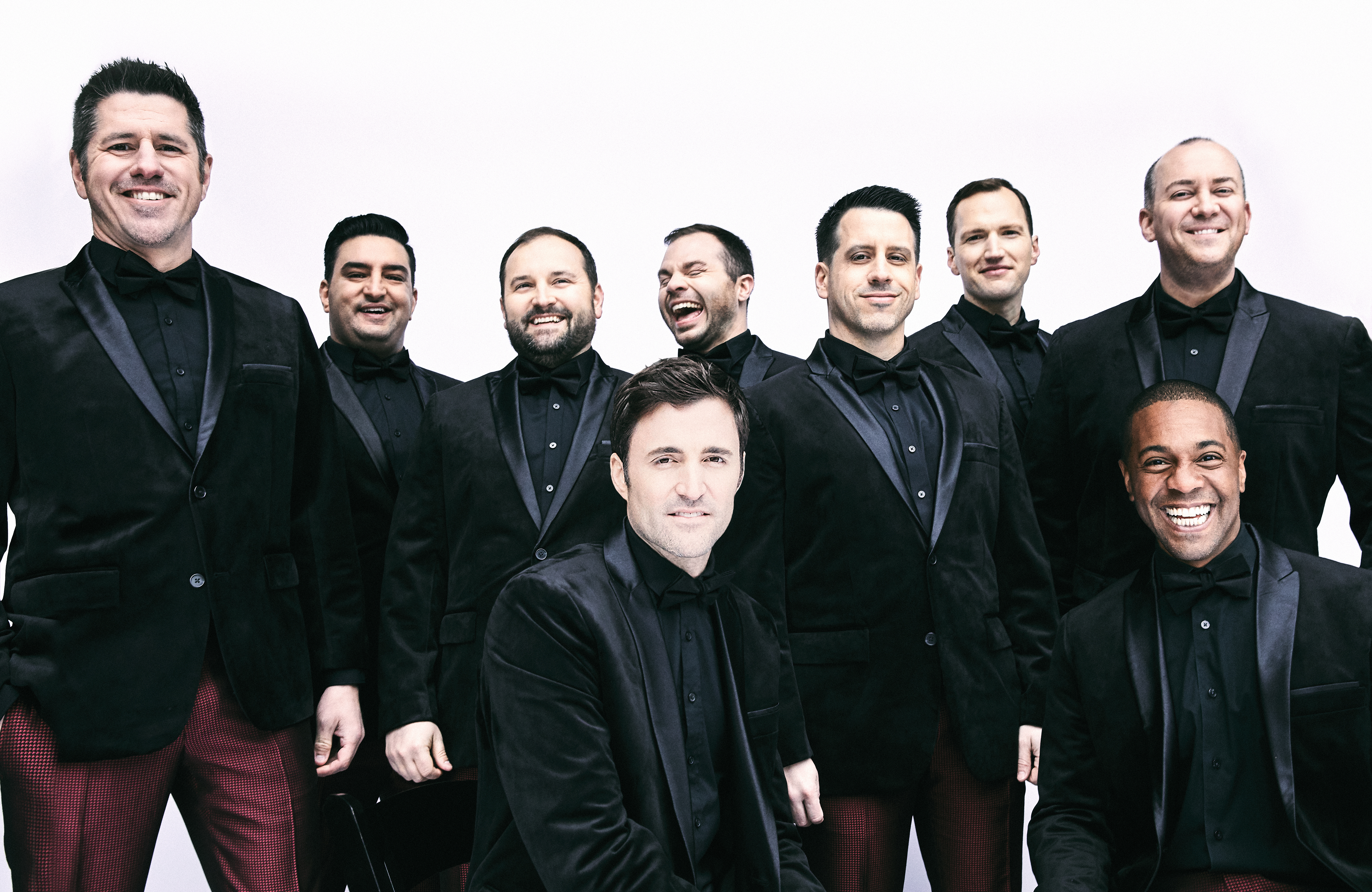 Straight No Chaser is back at IU Auditorium on Friday, December 17th, 2021 at 8pm. The singers, who began at Indiana University, are celebrating another year together with a U.S. tour. Celebrate the holiday season with a cappella group!
Your membership contribution of $180, or $15 per month as an ongoing Sustainer, includes two tickets to the December 17th show at the IU Auditorium in Bloomington. Limited Meet and greet passes are also available on a first come, first pledge basis. If passes are still available, you will see this option on the donation form.
Your contribution also includes a one-year subscription to WTIU's monthly program guide, one WTIU MemberCard and access to an added member benefit, WTIU Passport, which gives you extended streaming access to thousands of hours of PBS and WTIU programming. 
Event Information
Straight No Chaser
---
IU Auditorium
Friday, December 17th at 8pm
Price: $180.00
Contributions are tax-deductible to the extent they exceed the fair market value of any gift received. Seats will be assigned in order of the date and time of pledge. Tickets are nonrefundable and nonexchangeable. All ticket packages include the popular, money-saving MemberCard and a one year subscription to the monthly program guide. For more information, contact the Membership Office at 812-855-6114 or 1-800-662-3311