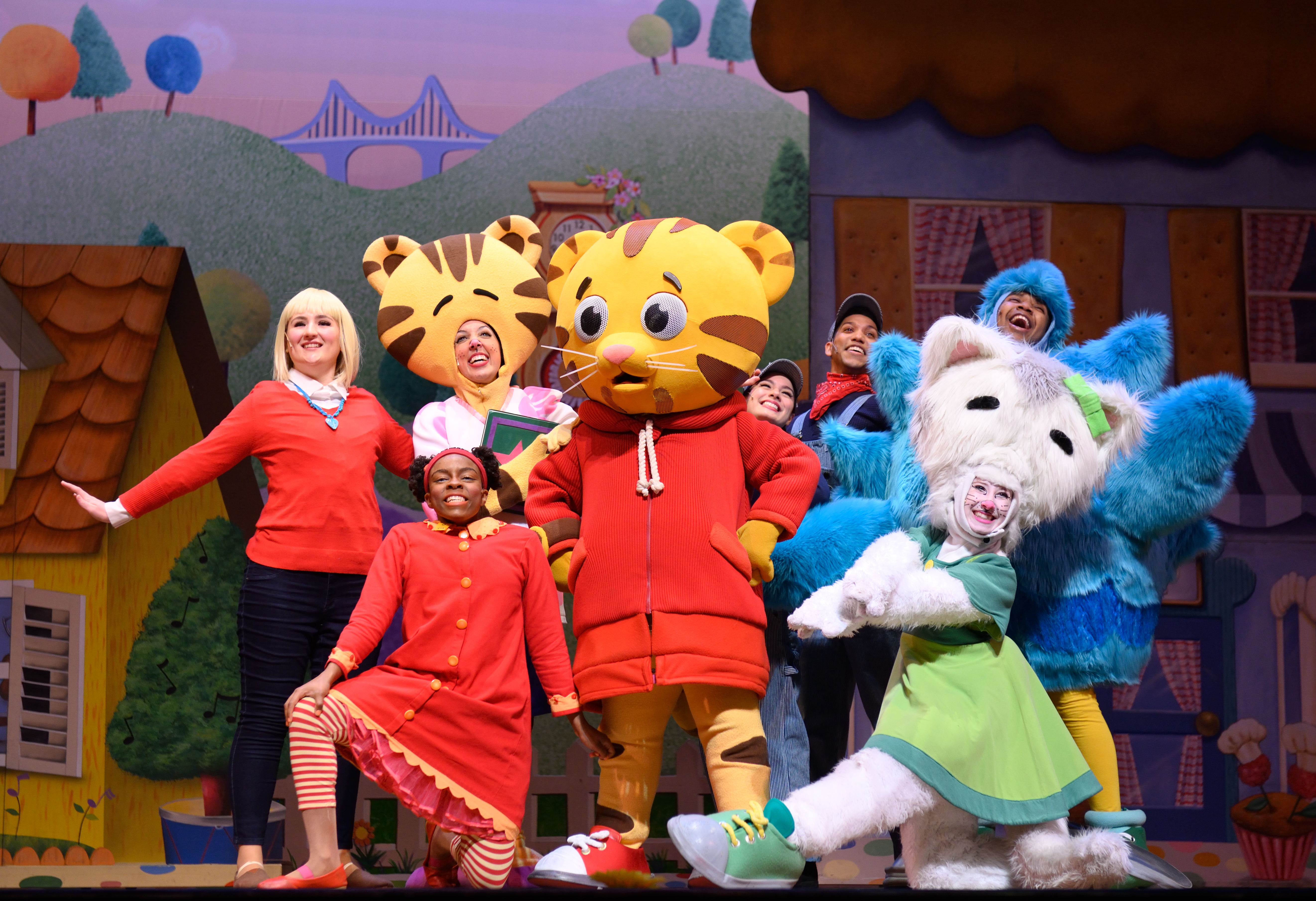 Due to State sanctions, Daniel Tiger's Neighborhood LIVE scheduled for Thursday, March 26 at Clowes Memorial Hall was postponed. The new date is Thursday, February 4, 2021. Please keep your tickets, which will be honored at the rescheduled date.
Daniel Tiger and all his friends from the beloved Emmy Award-winning PBS KIDS television series are hopping back aboard Trolley for Daniel Tiger's Neighborhood LIVE: Neighbor Day at Clowes Memorial Hall.

In Daniel Tiger's Neighborhood Live: Neighbor Day, Daniel Tiger and his family along with O the Owl, Miss Elaina, Katerina Kittycat, Prince Wednesday, and more familiar friends will take audiences on an interactive adventure to the Neighborhood of Make-Believe, sharing stories of friendship, helping others and celebrating new experiences. The live show features new songs and fan-favorites series, including the beloved "Won't You Be My Neighbor?" The live theatrical production is filled with music, dancing, and wonderful surprises that will warm the hearts of preschoolers, parents, and grandparents alike.
A membership contribution of $120, or $10 as an ongoing monthly Sustainer, includes two tickets to the show. Additional tickets are available at $60 each (three tickets for $180, four tickets for $240, etc.). Each adult and child needs their own individual ticket. 
You will also receive a one-year subscription to WTIU's monthly program guide, one WTIU MemberCard and access to an added member benefit, WTIU Passport, which gives you extended streaming access to thousands of hours of PBS and WTIU programming.
Event Information
Daniel Tiger's Neighborhood Live: Neighbor Day
---
Clowes Memorial Hall
NEW DATE! Thursday, February 4, 2021
Price: $120 for two tickets, $60 each for each additional ticket
Contributions are tax-deductible to the extent they exceed the fair market value of any gift received. Seats will be assigned in order of the date and time of pledge. Tickets are nonrefundable and nonexchangeable. All ticket packages include the popular, money-saving MemberCard and a one year subscription to the monthly program guide. For more information, contact the Membership Office at 812-855-6114 or 1-800-662-3311