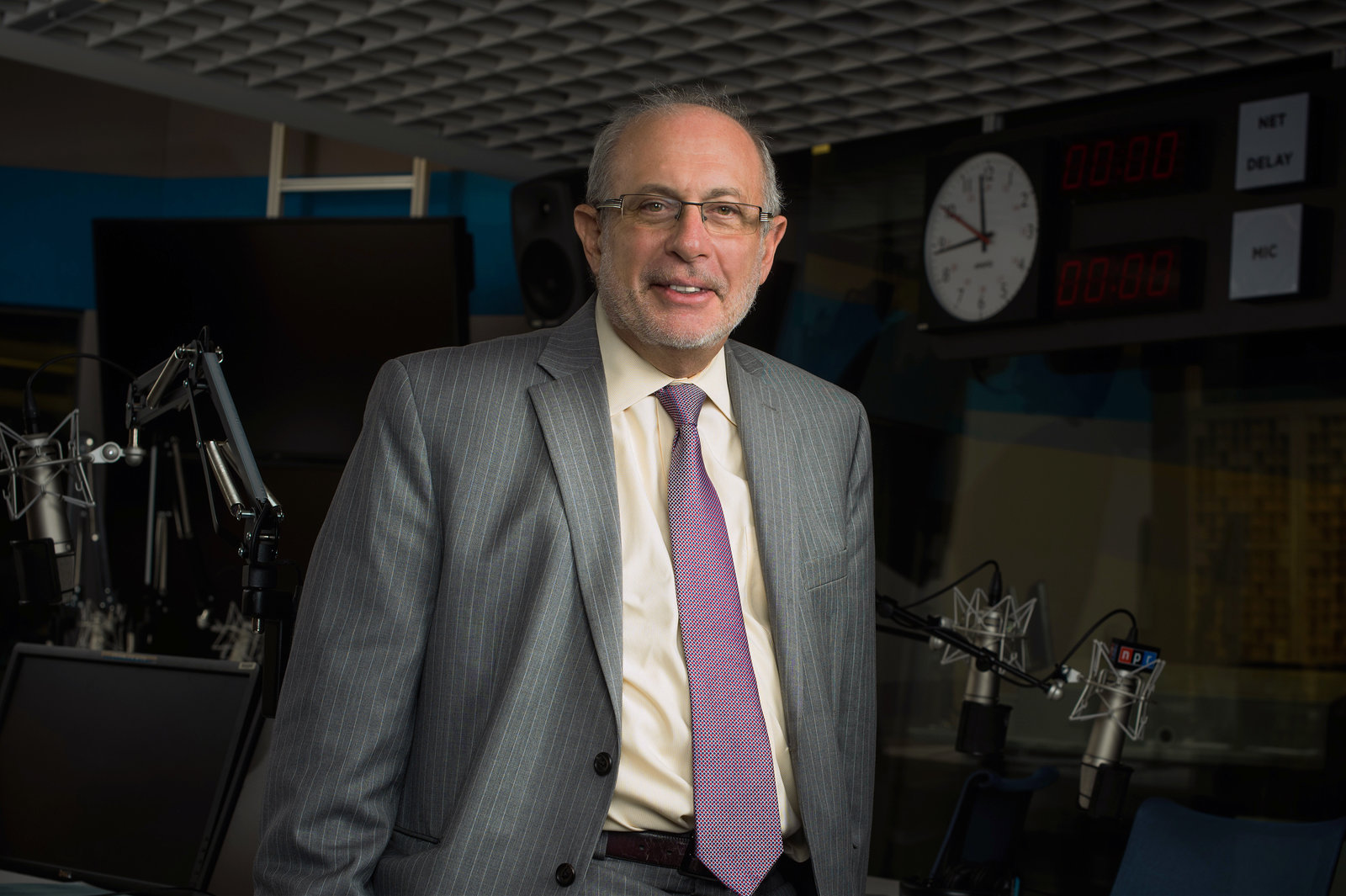 WFIU 70th Anniversary Event: An Evening with Robert Siegel
On Thursday, October 1 – WFIU's 70th Anniversary – join WFIU's Bob Zaltsberg for a virtual evening with former NPR host Robert Siegel. For three of his four decades working in radio news, Robert Siegel co-anchored All Things Considered, NPR's flagship afternoon news magazine. As part of WFIU's 70th anniversary celebration, Siegel will share stories spanning his career in journalism and reflect on the role of public radio in today's polarized news landscape. The event is expected to run an hour.
Full access to this virtual event is available to any WFIU member contributing $70 or more in honor of WFIU's 70th anniversary – in addition to any other thank you gift for which you may qualify!
An Exclusive Conversation with Robert Siegel
Or, with your one-time anniversary gift of $180, you will also be invited to attend an exclusive, limited capacity Q&A session moderated by WFIU's Bob Zaltsberg immediately following the event. If you ever had a question for Robert Siegel, this is your chance to ask it!
You will also receive a WFIU/NPR Retro Tote, a souvenir link to the archived event and more. 
Note: It is very important to provide a valid email address in order to receive the link to the virtual event. The confirmation email you receive after you make your pledge will not include those details. All attendees will receive the link in a separate email the morning of the event.
Event Information
WFIU 70th Anniversary Event: An Evening with Robert Siegel
---
Virtual - 7:30 PM
Thursday, October 1, 2020
Price: $70 / $180
Contributions are tax-deductible to the extent they exceed the fair market value of any gift received. Seats will be assigned in order of the date and time of pledge. Tickets are nonrefundable and nonexchangeable. All ticket packages include the popular, money-saving MemberCard and a one year subscription to the monthly program guide. For more information, contact the Membership Office at 812-855-6114 or 1-800-662-3311