Posts tagged wind band
July 18, 2012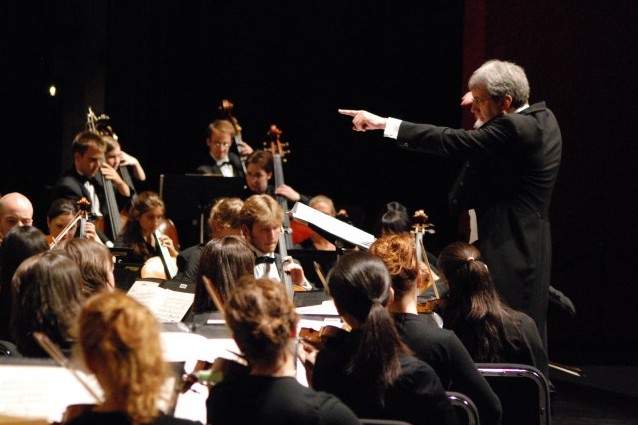 Cliff Colnot – The Students' Conductor
When and why does a conductor choose to focus on being an educator rather than a "maestro?" Cliff Colnot tells Annie Corrigan on this week's Artworks.
August 23, 2011
Bedford In 1908, Cold War Cinema, Lora Fosberg
This week we visit the Bedford, Indiana of 1908, view art in unlikely spaces... like a men's room, and explore movies from the Cold War.