Posts tagged lotus festival of world music and art
September 24, 2013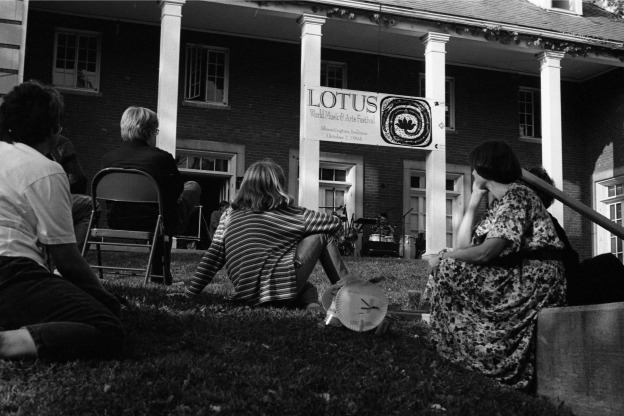 Lotus At 20: World Party In The Back Yard
Lotus at 20 is still bringing performers from around the world to our own back yard. And this year, plenty of those performers come from our own back yard.
June 28, 2011
Big Freedia, Angelo Pizzo, Limestone Tour I, Lotus 2011
This week bounce artist Big Freedia, limestone gems on the IU Bloomington campus, screenwriter Angelo Pizzo, and a preview of Lotus Fest 2011.
September 22, 2009
Clint Needham, Arthur Fagen, Kaia
This week on Artworks, award winning young composer Clint Needham, opera conductor Arthur Fagen, a cappella world music ensemble Kaia.