In 2016, Alexi King, a recent graduate of IU Bloomington, decided that there was something wrong with music festivals. She was working as an intern at Mid By Midwest Productions-a local organization that books and promotes public events, private parties, and fundraisers-when King decided she needed to do more to increase female representation at music festivals.
"You don't often see women as drummers or guitarists bassists anyone in those roles" said King, "it's weird, you don't think about it, but when someone points it out to you it's surprising. Even around town."
"So, in the beginning of the internship, I created this list of a bunch of ideas that I had one of which was a women in music festival, King added, "We ended up putting together a weekend of women in music. It was more like a concert series and we had a great reaction from the community."
King called this event the Bloomington Women in Music Festival and it has since evolved into the non-profit organization called MidWay Music Speaks, whose mission is to celebrate and connect women in music through promotion, empowerment, and performance opportunities like the upcoming MidWay Music festival.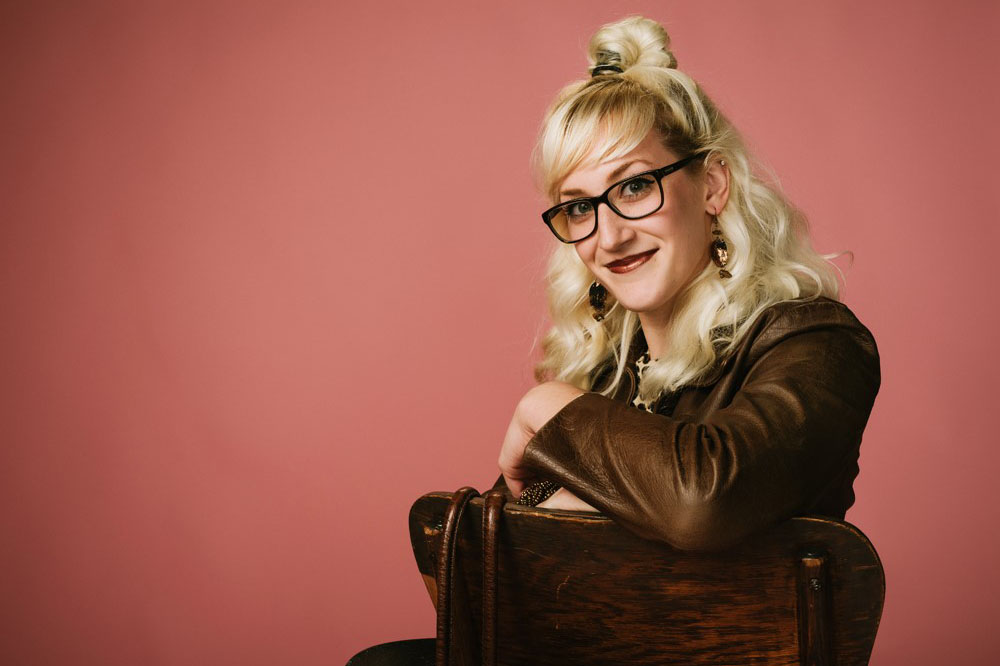 "Alexi was an intern at Cardinal Stage," said Rachel Glago, marketing director for MidWay music festival and Vice President for MidWay Music Speaks. "I work for Cardinal Stage, and on one of her shifts she said, 'hey, I want to talk to you about an idea I've got. And it has nothing to do with Cardinal.' And she pitched me this idea. She's like I want to do a women in music festivals which she called it at the time and I want to put on this music festival that features women musicians and artists. And I said, 'okay. Sure! What do you need?"
MidWay Music Speaks has no office, conference room, or reserved parking spaces because the entire festival is planned and produced on a volunteer basis.
"Why would you volunteer for anything, right?" added Glago, "You have to be really passionate about it. You volunteer because you care about what you're doing. You care about the organization and you believe that it's important. So that's why I choose to volunteer for MidWay. I volunteer for a bunch of other things. I think giving back to your community is incredibly important. And this is one where I've chosen to volunteer a majority of my time because I think that it can have a much larger impact. I want young women and girls to be able to see this festival, or see women on stage, and think, oh, I can actually have a career in music and I could do that, too.'"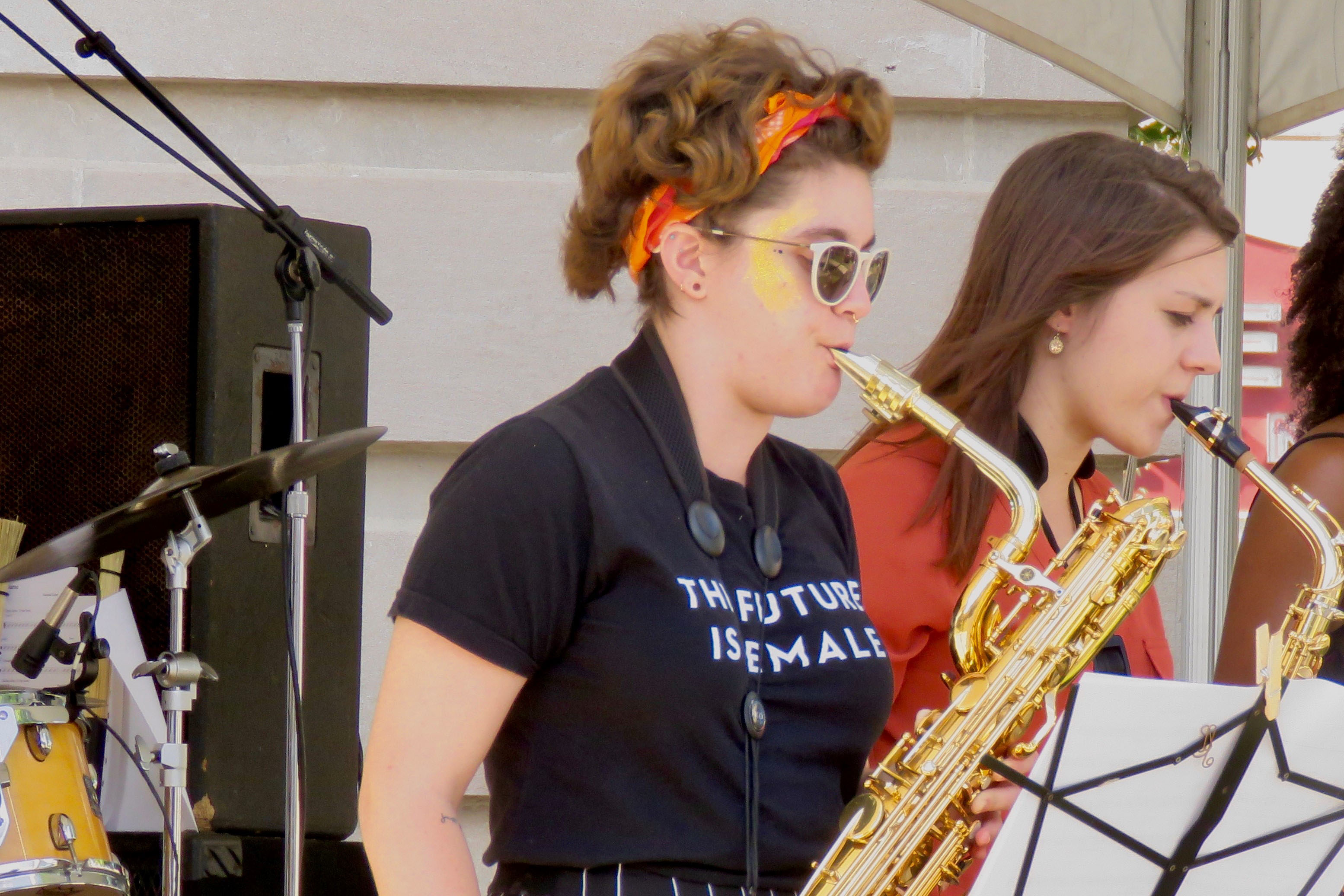 MidWay doesn't just give women a stage like other musical festivals. Their goal is to offer artists the opportunity to build a network, and donate a percentage of their proceeds to a local charity.
"We host MidWay Mingle," said Glago, "which is an event right after the festival or the following day. It's an opportunity for all of the artists-whether they're local, regional or national-to come together after the festival to connect; to network with each other. We also bring in a few sponsors-some venue managers that can come in-so that these women can actually build a network within the industry."
"Every year, we select a nonprofit organization that will get a percentage of proceeds," Glago continued, "And then we donate on behalf of MidWay Music Speaks to the organization. Middle Way House was a beneficiary one year, My Sister's Closet was a beneficiary last year. My Sisters Closet is the beneficiary again this year."
"MidWay is kind of the sign of hope," added Glago, "that there are women in music who have a chance in this industry. That there are people out there who really want to see women in music thrive."
"I think when small organizations and grassroots organizations try to make a difference they can have a much larger impact than they think they will have, Glago continued, "It just takes one person to do something. And, if one person can inspire someone else, then that inspiration will hopefully continue to grow. It starts small, but there is a lot of change that needs to happen. And I think there's a lot that we can do in order to create a more inclusive music industry and music scene. We're trying to create a better future for everyone, not just women artists. I think everybody benefits from good music."
The festival begins this Saturday September 8th at 12:00PM at Third Street Park, and features headliners Ivy Sole and Hazel English. The festivities continue the rest of the evening at venues like The Bishop, Player's Pub, The Block House, and The Back Door, and feature local artists like Amy O and Erin Tobey.
You can learn more about the MidWay music Festival by visiting their website.