It will not surprise anyone that the Jacobs School of Music is hosting a music conference, but it might surprise some to hear that the conference is centered on the study of hip-hop. Associate professor of both 16th-century music and hip-hop Kyle Adams organized the conference as a way to celebrate IU's long-standing study of hip-hop, Black History Month, and the anniversary of an iconic hip-hop album.
"I realized that 2019 is the 30th anniversary of 3 Feet High and Rising, which a lot of people look at as the first album of hip-hop's golden age," Adams said. "I thought with the anniversary of that album plus February being Black History Month, a conference would be a great way to bring scholars together from a number of disciplines and celebrate hip-hop and hip-hop culture."
The conference titled Hip-Hop in the Golden Age will begin at 8am on Saturday, February 16 and end at 12pm on Sunday, February 17. Conference presentations will be delivered in Ford-Crawford Hall located in the Simon Music Center.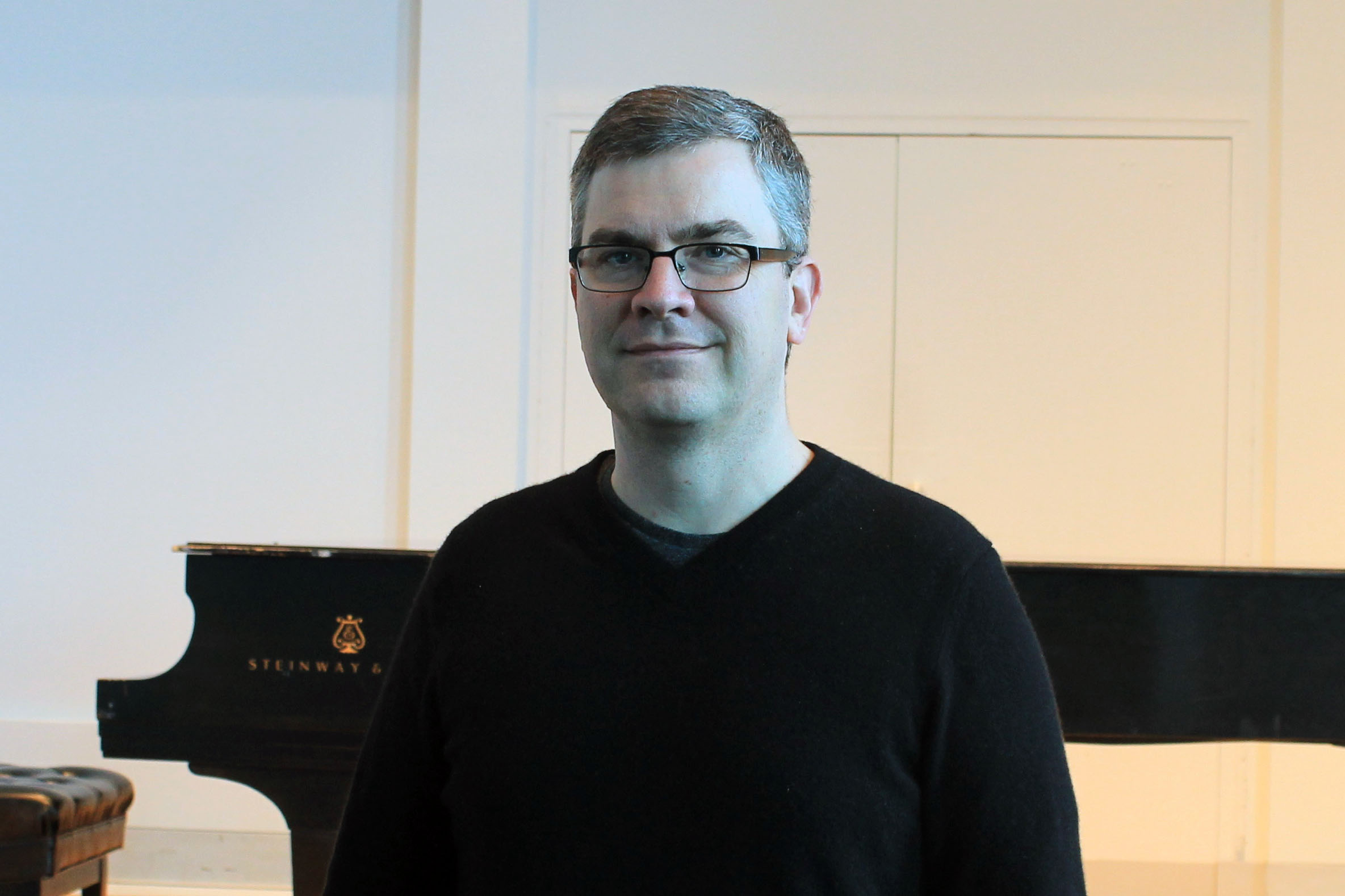 Adams said the golden age of hip-hop refers to the period of time between 1988 and 1994 when hip-hop artists were gaining popularity and began turning large profits from the sale of their music. The influx of money allowed hip-hop artists of this era to create independent record labels and enjoy a lot of creative freedom. Around 1994, Adams said, companies like Columbia Records began buying all of the independent labels and churning out primarily gangster rap instead of hip-hop.
"You have this huge flourishing of styles in the late 80s, early 90s," Adams said. "It gradually died off around '94 or '95, which is not to say there's not a lot of creativity going on in hip-hop now, but I think a lot of people agree that it tends to stay underground or alternative or independent."
The producer De La Soul's 3 Feet High and Rising, Prince Paul, will deliver the keynote speech for the conference on Saturday evening at 7 pm. This event is free.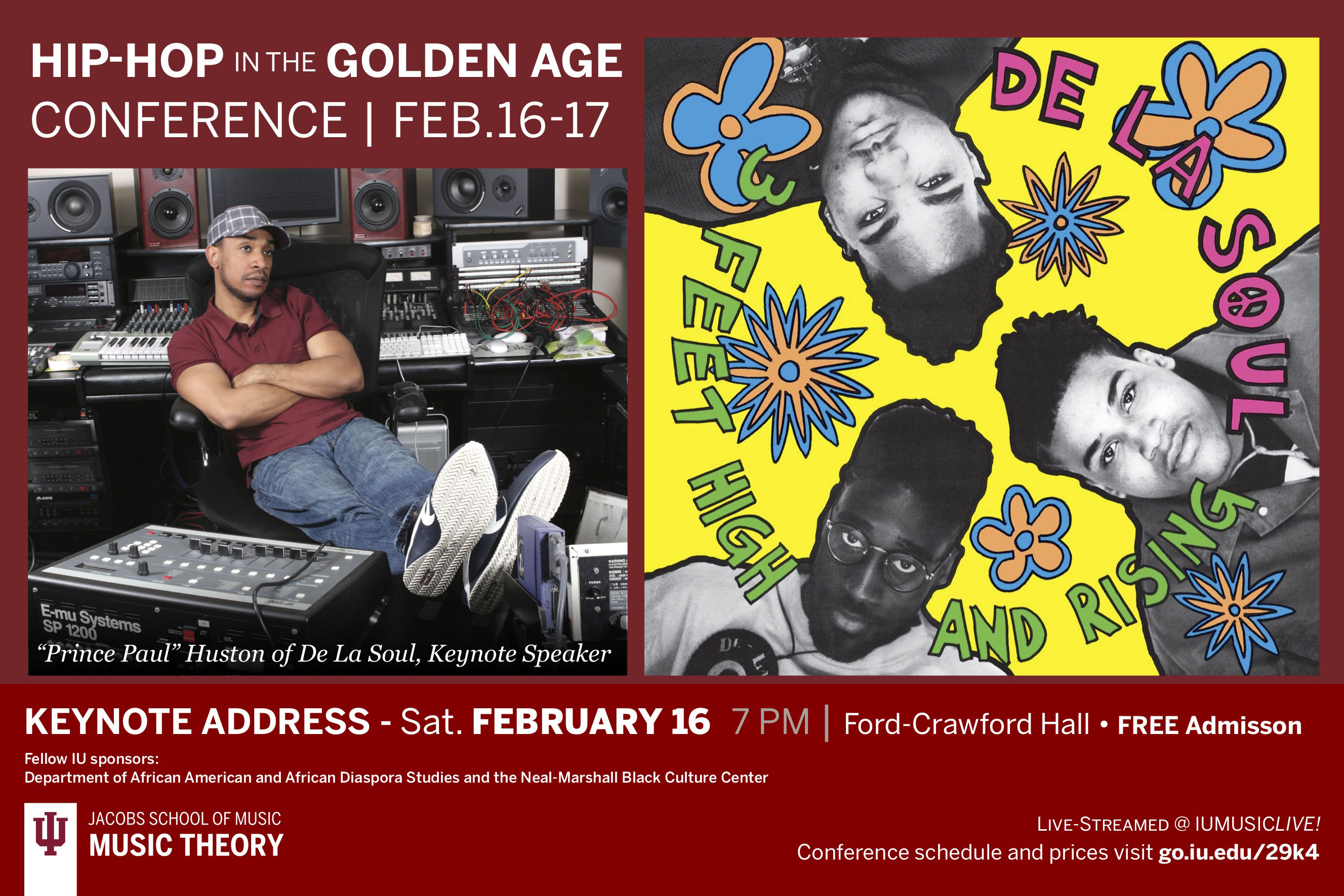 Conference speaker and affiliated professor at Northeastern College of Arts, Media and design, Murray Forman, said he is excited to network with other hip-hop scholars and to hear Prince Paul's keynote. Forman will give a lecture on aging in hip-hop and what contributors to the golden age of hip-hop have experienced since the late 80s and early 90s.
"The thirty year anniversary of 3 Feet High and Rising and Prince Paul as the keynote fits exactly into what I've been studying," Forman said. "What happens after thirty years when we reflect on this iconic album and how do we make sense of what that was and everything that has happened since."
In addition to the keynote from Prince Paul, hip-hop scholars in music theory, African studies, ethnomusicology and media studies, to name a few, will give presentations on the golden age of hip-hop.
"It was really important to me in putting the conference together to bring together as much as possible scholars from all over the country and from a variety of disciplines," Adams said.
The conference has also brought together a variety of departments at IU which include African American and African diaspora studies, folklore, ethnomusicology and music theory.
Adams said, "Lots of lots of divisions from campus are coming together in support of this, which is really great."