January 10, 2022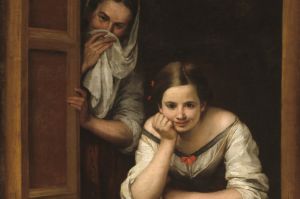 Wait, Wait
This hour, we'll meet 3 mysteriously related, musically intricate French songs, each beginning with the words "While waiting…" We'll also meet their common musical and poetical ancestor, which does NOT begin with those words. Intrigued?
January 3, 2022
Mysteries of Early Music: Obrecht in Spain?
This week, we explore the manuscript known as the Cancionero de Segovia from Spain It contains more Franco-Flemish music than Spanish, including 18 compositions by the Flemish composer Jacob Obrecht that are not found in any other source. Yet Obrecht never visited Spain… Mysterious, huh? What's that all about? Plus, a tribute to Jean Lamon, founder and longtime director of the acclaimed Baroque orchestra Tafelmusik, who passed away in June 2021.