Posts tagged Louis Armstrong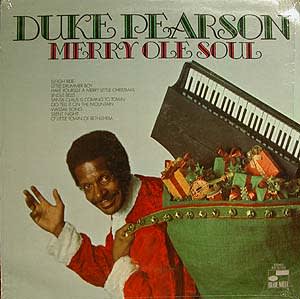 Our annual invocation of holiday jazz this year calls upon the talents of Fats Navarro ("A Bebop Carol"), hipster vocalist Babs Gonzales, tenor saxophonist Gene Ammons, trumpeter Donald Byrd, guitarist Joe Pass, and many other propagators of classic jazz, blowing joyous tidings unto you all. Happy holidays from all of us at Night Lights and WFIU–may you find many great books, movies, CDs, and other "items of interest" under your holiday tree.
November 21, 2007
Louis Armstrong: the Wonderful World That Almost Wasn't
Annals of broken-limbs-and-books dpt.: recently I broke my right arm in a bike accident. The only good thing that ensued from said accident was a chance to spend several days catching up on my reading (kids, don't try this at home), and one of the books I got around to was Ashley Kahn's story of Impulse Records, The House That Trane Built. Kahn, who's previously written books on the making of Miles Davis' Kind of Blue and John Coltrane's A Love Supreme, focuses as much on Creed Taylor and Bob Thiele, the producers who successively oversaw the rise of Impulse, as he does on the musicians such as Coltrane, Charles Mingus, Archie Shepp…
April 15, 2006
Songs of Peace
This week on Night Lights it's "Songs of Peace." We'll hear instrumental themes using "Peace" as a title from John Coltrane, Ornette Coleman, and Horace Silver, as well as Louis Armstrong's 1970 take on John Lennon's "Give Peace a Chance," Bill Evans' improvisation on Leonard Bernstein's "Some Other Time" that came to be known as "Peace Piece," Mahalia Jackson's a capella version of Duke Ellington's "Come Sunday," and more.