Posts tagged Duke Pearson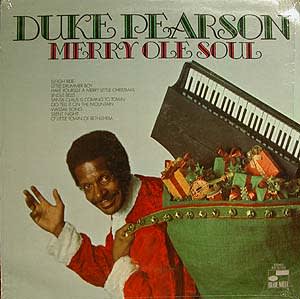 Our annual invocation of holiday jazz this year calls upon the talents of Fats Navarro ("A Bebop Carol"), hipster vocalist Babs Gonzales, tenor saxophonist Gene Ammons, trumpeter Donald Byrd, guitarist Joe Pass, and many other propagators of classic jazz, blowing joyous tidings unto you all. Happy holidays from all of us at Night Lights and WFIU–may you find many great books, movies, CDs, and other "items of interest" under your holiday tree.
August 20, 2007
From Monday On…
The new batch of Live at Monterey jazz titles, featuring Miles Davis, Thelonious Monk, Sarah Vaughan, and others, is due out this Tuesday.
December 24, 2005
The Night Before Christmas
Christmas-Eve jazz from Fats Navarro, Dexter Gordon, Louis Armstrong, Duke Pearson, Frank Sinatra, and more.