I-69 Section 4 Completion Delayed To 2015
By Gretchen Frazee - Jul 28, 2014
Section 4 of I-69 from Crane to Bloomington is scheduled to be complete by the end of 2015.
More in Transportation
July 16, 2014
feature
Judge Again Orders BMV To Issue Personalized Plates
A judge has denied the Bureau of Motor Vehicles' request for a stay on an earlier ruling.
July 15, 2014
feature
INDOT Asks Judge To Halt Monroe County I-69 Noise Ordinance
The Indiana Department of Transportation is fighting Monroe County's noise ordinance that has largely stopped night construction on I-69.
July 14, 2014
feature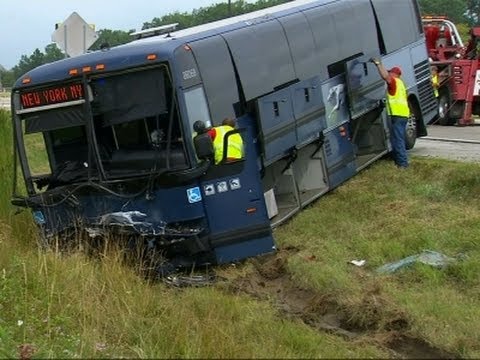 Video: Greyhound Bus Crash Kills 1, Injures 18
A stolen car crashed into a Greyhound bus on Sunday, killing the car's driver and injuring 18 bus passengers.
July 9, 2014
feature
Indiana's 4 New Transportation Priorities
A panel indicates the state should prioritize four new transportation projects, including building an I-69 bridge over the Ohio River.
July 7, 2014
feature
BMV Appealing Order That Restarts Personalized Plate Program
The Bureau of Motor Vehicles will ask the Indiana Supreme Court to overturn a lower court order to restart the state's personalized license plate program.
July 1, 2014
feature
Corridor Capital Lead Contender for Hoosier State Line
Corridor Capital, a passenger rail development company based in Chicago, has emerged as lead candidate to replace Amtrak as operator of the Hoosier State Line.
June 28, 2014
feature
Indianapolis Airport To Sell 22 Acres
The Indianapolis Airport has 18 parcels of land that add up to about 1,200 acres available for lease or sale on the airport property.
June 20, 2014
feature
CDC Survey: Nearly Half All Teenagers Text And Drive
A recent survey from the Centers for Disease Control and Prevention indicates 41 percent of teens text while driving.
June 20, 2014
feature
SR 37 In Martinsville To Undergo Repairs Starting Friday
The first phase of a $7.3 million project on S.R. 37 in Martinsville begins at 7 p.m. Friday.
June 9, 2014
feature
BMV Asks Judge To Rethink Personalized License Plate Ruling
A judge ordered the Bureau of Motor Vehicles in May to reinstate its personalized license plate program and develop less arbitrary means of approving plates.