IU Researchers Find Apple Fails To Protect Users' Passwords
By Sylvia Bao - Jun 19, 2015
Indiana University researchers have found serious flaws in Apple's security defense system.
More in Science & Technology
May 30, 2015
feature
Who Is Lil Bub? A Genome Project Takes A Closer Look
Geneticists are looking at famous internet cats, like Lil Bub, to see how their mutated genes could explain genes in humans.
May 16, 2015
feature
Eastern Tent Caterpillars Swarm Region
The insects are having a prolific year, but there's an end in sight.
May 14, 2015
feature
Grants Fund IU International Network Connectivity Efforts
Indiana University's efforts to enable data sharing for research and education programs across the world are getting a multi-million dollar boost.
May 12, 2015
feature
Bloomington Students Create Electricity By Walking On Tiles
Every time someone steps on a Pavegen tile installed at Bloomington High School South, the kinetic energy from the footstep creates a few watts of energy.
May 12, 2015
feature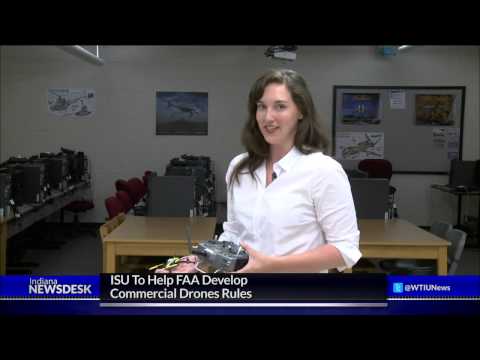 ISU To Help FAA Develop Commercial Drones Rules
Indiana State University is one of 16 education institutions partnering with the FAA to determine the best way to regulate commercial unmanned aerial vehicles.
May 11, 2015
feature
Deadly Bird Flu Shows Up In Backyard Flock Near Fort Wayne
The strain, called H5N8, is similar to the influenza strain that has killed millions of chickens, turkeys, and other birds across the Midwest in recent months.
April 24, 2015
feature
Hubble Celebrates 25th Anniversary
The Hubble Space Telescope launched 25 years ago todayand has shaped the field of astronomy ever since.
April 14, 2015
feature
Virtual Land Scam Of Morgan County Resident Leads To Arrest
A Morgan County woman was scammed out of $50,000 with the promise that it would be used to buy land in the online game Second Life.
March 30, 2015
feature
Purdue Researchers Work On Pothole-Resistant Concrete
The North Central Super Pave Center works to develop new asphalt mixtures that let in as little moisture as possible.
March 25, 2015
feature
Crane Set To Hire Over 300 More Employees
The changes will take place for this upcoming fiscal year.
Science & Technology Archives »