Posts tagged pig
February 9, 2015
Specialists Optimistic About Hog Virus Outlook
The Indiana Board of Animal Health says they are seeing a decrease in the number of PED pig infections compared to this time last year.
July 8, 2014
USDA Green Lights Pig Virus Vaccine
The USDA has granted a permit for use of a vaccine that would help curb the Porcine Epidemic Diarrhea Virus, a disease that has devastated Indiana pig farmers.
August 19, 2010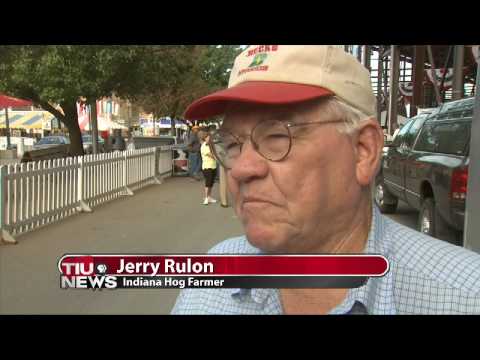 Pork Industry Recovering from Worst Slump in History
Find out why the pork industry in the Hoosier state is so important and how the state is recovering from the perfect storm that caused the industry to topple.