Posts tagged asian carp
March 27, 2013
Asian Carp Spread Faster Than Thought, Study Finds
Purdue University researchers have shown Asian carp may be able to spread outside areas where they were concentrated in the past.
August 9, 2011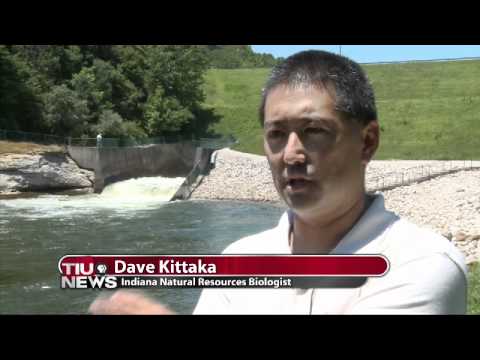 Asian Carp Causing Problems In Local Waters
Asian carp made their way to the Lake Monroe Dam after they swam over the Williams Dam on the east fork of the White River.
September 16, 2010
Ports Of Indiana Warns Of Economic Impact Of Closing Locks
The Ports of Indiana is warning about the potentially devastating impact of closing the Great Lakes locks system to deal with the spread of Asian Carp.