Noon Edition: Monroe County Creates Guardianship Program
By Drew Daudelin - Oct 9, 2015
Monroe County is creating a new guardianship program that will find volunteers who can advocate for seniors and incapacitated adults.
More in Health
September 24, 2015
feature
Indiana Mother Requests Access To Cannabis Oil For Her Child
The woman's son was born with cerebral palsy and experiences severe seizures, and she says other medications are damaging his organs.
September 22, 2015
feature
Campus Climate Survey: 21.9 Percent Report Assault At Purdue
A national survey of undergraduate students reports the number of women sexually assaulted at Purdue is higher than average.
September 21, 2015
feature
Indiana Ranks As Seventh Most Obese State In The U.S.
According to a new report from the Robert Wood Johnson Foundation and Trust for America's Health, nearly one-third of all Hoosiers are obese.
September 21, 2015
feature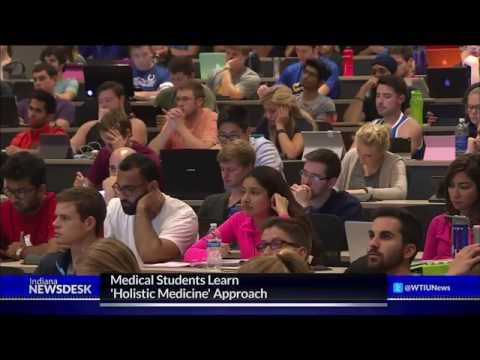 Medical Students Learn 'Holistic Medicine' Approach
Academics are discussing whether spirituality should be more formally incorporated into medical students training.
September 15, 2015
feature
Indiana Youth Initiative Hosts Bed Bug Forum in Martinsville
The Indiana State Health Department is giving Hoosiers guidance on how to combat the spread of bed bugs.
September 10, 2015
feature
After Student Suicides, Columbus School To Host Discussion
Two teens who would have been sophomores at the school died as a result of suicide last month.
September 10, 2015
feature
Will Indiana Raise Its Medical Malpractice Cap?
A legislative study committee Thursday examined the possibility of raising the limit on how much money malpractice victims can recover.
September 9, 2015
feature
What Does Truvada's Effectiveness Mean For HIV In Indiana?
Experts are uncertain what a study's results might mean for injection drug users, who were at the center of an HIV outbreak in Indiana earlier this year.
September 9, 2015
feature
Sen. Joe Donnelly Says Ryan White's Legacy Lives On
Sen. Joe Donnelly, D-Indiana, spoke at the White House about Ryan White's legacy.
September 7, 2015
feature
No Harmful Levels Of Blue-Green Algae Found In Lake Monroe
The Indiana Department of Environmental Management says the species can be linked to some negative health effects.